Thanksgiving Traffic Will Be Worse Than Previous Years According To AAA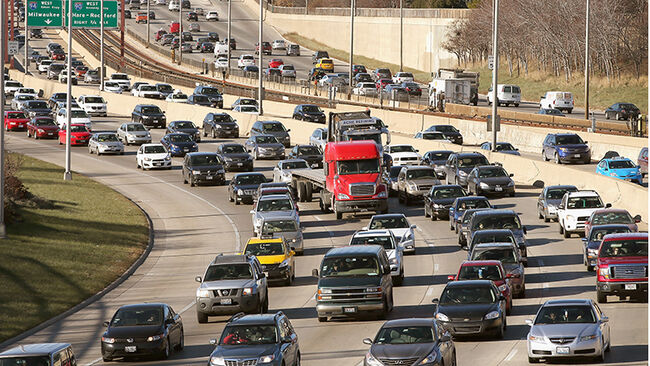 If you are planning to travel for Thanksgiving, you should be ready to spend some time sitting in traffic. According to AAA's 2018 Thanksgiving Holiday Travel Forecast, over 54 million Americans will be traveling at least 50 miles between Wednesday, November 21 and Sunday, November 25. This year, 48.5 million people will travel by car, leading to major delays as millions of extra cars clog the roads.
If you live in or around San Francisco, New York City, and Boston, you can expect to see some of the heaviest traffic in the country and your trip could take up to four times longer than normal. The worst time to hit the road will be during rush hour on Tuesday night when commuters head home to start their extended Thanksgiving break.
"Thanksgiving is one of the busiest holidays for road trips, and this year will be no different," says Trevor Reed, a transportation analyst at INRIX. "Knowing when and where congestion will build can help drivers avoid the stress of sitting in traffic. Our advice to drivers is to avoid commuting times in major cities altogether or plan alternative routes."
If you are one of the 4.27 million people flying to visit your family and friends this year, you will need to give yourself plenty of extra time to make it through airport security, especially if you plan to fly out on Wednesday, which is the busiest travel day of the entire year.
"Consumers have a lot to be thankful for this holiday season: higher wages, more disposable income and rising levels of household wealth," said Bill Sutherland, AAA Travel Senior Vice President. "This is translating into more travelers kicking off the holiday season with a Thanksgiving getaway, building on a positive year for the travel industry."
If you want help avoiding Thanksgiving traffic, Google has been busy analyzing traffic data from previous years to help you plan the fastest route to your destination.
Photo: Getty Images