College Asks Professors Not To Use 'Frightening Capital Letters'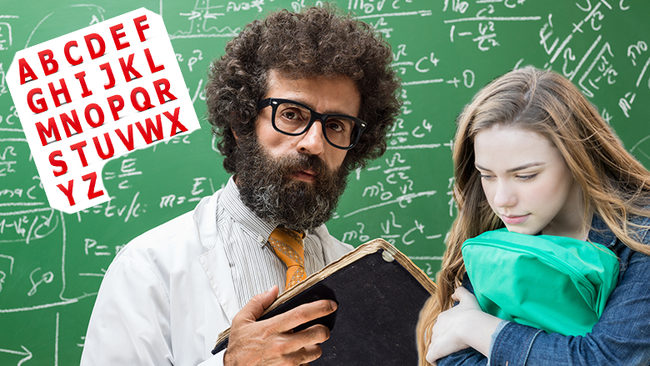 Some colleges try their best to provide a nurturing environment to their students, but one school in England might be going a little far. Administrators at Leeds Trinity University have asked professors to avoid using capital letters in assignments because they could frighten the students and cause them to fail.
According to The Express, a memo went out to teachers at the school of journalism discouraging them from using capital letters as well as the word "don't," especially when it is written "DON'T," and asking that they write to students in a warm and helpful tone. The memo goes on to describe the need for clear instructions, stating, "Despite our best attempts to explain assessment tasks, any lack of clarity can generate anxiety and even discourage students from attempting the assessment at all."
On Twitter, the school defended the memo saying, "We support our students to be the very best they can be. We're proud to offer a personal and inclusive university experience that gives every student the support to realize their potential."
They go on to add:
"We follow national best practice teaching guidelines and the memo cited in the press is guidance from a course leader to academic staff, sharing best practice from the latest teaching research to inform their teaching. For every assignment, academic staff have an 'unpacking' session with students so the students are clear on what is expected. The majority of universities do this. It is also about good communication and consistent style. For example, it is best practice not to write in all capital letters regardless of the sector. We are absolutely committed to enhancing and enriching the student learning experience at Leeds Trinity, where staff and students are a name not a number."
No word on how many teachers have followed through with what the memo asked.
Photo: Getty Images